In The Next 5 Minutes...
You're About To Discover The Proven Beginner-Friendly System That Helped Generate ₱2.2 Million in 12 Days
Without Ever Buying 3, 7, 15 Accounts & Getting Painfully Rejected By Your Friends, Family & Co-Workers Who Want To See You Fail...
I would not have earned my 6-figure launch if not for Doc Lloyd. His strategies work and he goes out of his way to help. I wish I had known him earlier when I was starting out. I should have saved myself from a lot of headaches. He has been extra patient with me...and ever ready to help even with the 'mundane' and 'I-feel-so-bobo' concerns of a digital immigrant like me. I had other online coaches but there is no other like Doc Lloyd.
Lorna B. Yan
alterratraining.com
The Same Proven System...
That Generated These Results In US Dollars!
...And You Can "Copy" It To Double, Triple or Even Quadruple Your Income
I've already researched the internet (Google, Youtube) for MONTHS ... looking for the steps to make money on ONLINE....
I Discovered there's only ONE FORMULA many Successful Entrepreneurs have done to generate Passive And Massive Income Online.
Every Single Person Got Results Because They Followed The Proven System That You're About To Get!
All Successful Entrepreneurs Follow One Simple Formula
The Biggest Secret To A
Successful Business
That Changed My Life Forever...
From The Desk Of Lloyd Labso, MD
Dear Entrepreneur,
I'm really excited, because I want to give you access to the Proven System that helped my business generate Multiple 7-Figure Revenues not just for me, but for my students and clients as well.
Gusto ko ibigay sa'yo dahil gusto kong "gayahin" mo ito sa iyong business.
But before you apply it on your business, let me take you back to how I started and the source of my inspiration...that changed my life forever.
Back Then, The Only Business I Knew Was Multi-Level Marketing or Food Cart
When I first started 3+ years ago, I had no idea how to start a business.
I was just a student in Medical School.
The first business I started was, you guessed it, MLM or Network Marketing.
I tried selling soaps, beauty products, supplements, etc.
One thing I realized, I was selling the same products everybody else were selling.
I had no advantage over my competitors (The thousands of distributors in the same company).
I event tried starting a food cart business. I sold siomai, sisig, lumpia and hotdog with rice called "Rice Toppings".
After 3 months, it failed miserably. I lost P100,000 on the food cart. That money I wasn't even mine. The was the last of my mother's money in her bank account after she passed away.
So, I started learning about selling products on the internet.
I enrolled in courses and read books using the money I earned from selling soaps.
I discovered how tons of people were making money online!
They were selling digital products like eBooks!
"Hindi Ko Gets!... They were selling eBooks! People actually buy eBooks even if the information is already on the internet?
Akala ko imposible! I searched for months and months.
The same thing happened.
I studied different "gurus" and all of them sold a digital product like an eBook!
...Ordinary People earning Massive Income ... $1 Million+ A Month...
Whaaaat!!!
In Pesos, that's P50+ Million! Hindi talaga ako makapaniwala.
How is that even possible?
Kailangan ko talaga malaman paano nila ito ginagawa.
But Here's My Problem...
I don't have an eBook or any Digital Product to sell
Many of them have written their own eBooks. Some of them are coaches who have created their own courses. A few of them even sold softwares created by their own programmers.
And I realized...I'm not a writer or an author. I'm not a coach or a mentor, I can't create my own course. I'm not a programmer or I don't have the Capital to hire programmers. I searched for several days again...
I found a website called Clickbank. It's an Affiliate Network where other people can promote digital products in their Affiliate Marketplace.
This is where I learned that I can sell Digital Products I did not create or I don't own.
One example of such Digital Product was called: Venus Factor.
They have a very simple website:
1 Short Headline and 1 Video
Take A Look Below
Can You Imagine It's That Simple?
Women Are Going Nuts Over This!
I still didn't know at that time this simple website is making a ton of money, possibly $1 Million A Month!
The website is just so simple.
There's 1 Headline and 1 Video!
No Menu's, No Blog, No Articles. Just a plain simple website.
After watching the video, the product comes up with the price and the Buy Button.
I Started Promoting Products From Different Affiliate Sites
Making Money In US Dollars From The Philippines!
As a result, my family and I were able to buy our brand new SUV.
Ready To Start Earning Money In Your Own Digital Business...
And Finally Crack The Code?
With my Proven System (Digital Start-Up Toolkit), what you will get is a complete Step-By-Step Video Training and Complete Set of Up-To-Date Tools available in the Market Today!
Who Is This For?
Easily Start Your Own Income Generating Website
Even A 12-Year Old Kid Can Do It
You'll be able create Websites with Unlimited Landing Pages, Optin Pages, Sales Pages, and many more! All your pages can be viewed on Desktop, Tablet and Mobile.
Capture Leads With The Super Easy-To-Use Drag & Drop Builder
It Is So Easy, Even Your 8-Year Old Kid Can Do It!
You Want To Sell An eBook?
Even If You're Not A Writer
Our All-In-One System can be used to sell your own eBook, or somebody else's eBook.
Instantly deliver your digital products to your customers.
You don't need to get another hosting account for your digital products. You and your customers can access them in one website making it convenient for everybody!
You Want To Sell A Course?
Without Hiring Freelancers
Our All-In-One System can be also be used to sell digital courses.
You'll easily able to create your own course membership area using our Copy-Paste Templates.
Restricting access to non-buyers is so easy that your children could do it.
Inside The
Digital Start-Up Toolkit
Here's Just A Preview of What You'll Get Inside DSUT:
You Can Take Any Of Our 256+ Landing Page Templates, Optin Pages, Thank You Pages, Sales Pages, Member's Area Pages
Model Them For Your Business...
So you can immediately start your own business, or apply them to your existing business to generate more leads, more prospects, more sales, more profit!
If You Don't Know How To Stand Out And Get An Unfair Advantage Over Your Competition, You Have Almost NO Chance Of Succeeding.
This works for almost any kind of industry:
Access All
5 Modular Training Videos
Module 1 - Profitability, Product Research, Prospects
Module 2 - Lead Generation & Sales Funnel Creation
Module 3 - Follow-Up Funnel Using Email Marketing
Module 4 - Facebook Ads Mastery Course
Module 5 - Sell Your Own Product (eBook Or Course)
Wait That's Not All!
You'll Get All These Bonuses Absolutely FREE!
Here are The Bonuses that you're going to get (Updated Regulary)
Domain Name
₱500 / year value
Reliable Hosting
₱2,000 / year value
Funnel Builder
₱12,000 / year value
SSL Certificate
₱997 / year value
Free Lead Magnets
₱9,997 / year value
Forms & Membership
₱7,700 / year value
Templates
₱19,997 / year value
Mentoring Via FB Messenger
₱29,997 / year value
Email Autoresponder w/ Unlimited Subscribers
With email autoresponders, you can send automated follow-up emails to your subscribers to convert them in to loyal buyers.
If you've used email autoresponders before like GetResponse, MailChimp, ActiveCampaign, AWeber and so on...you know how expensive they are every month.
The cost to maintain these autoresponder can drain your profits.
Inside Digital Start-Up Toolkit, you don't have to worry about paying for email autoresponders ever again.
This will instantly save you at least ₱5,000 / month equivalent to ₱60,000 / year on your business in the long run.
And you're getting it here at absolutely no extra charge!
Bonus #1:

Library of Instant Authority Lead Magnets
This will allow you to instantly build your email list if you're just a beginner without your own eBook or your own lead magnet.
Bonus #2:

Fill-In The Blanks Headline Swipe File
Easily create headlines for your website and your ads to attract quality prospects in under 5 minutes.
Bonus #3:

30 Days of Evergreen Email Templates
You will never run out of what to say on your emails.
Just use these templates on your emails and you will have at least 30 days worth of emails for your subscribers absolutely free!
Ask me anything on messenger, Need Help, Troubleshooting, etc.
Fast Action Bonus:

Facebook Ads (A Real-Life Case Study) (Over 4,000% ROI!)
First 10 People Only!
You will see behind-the-scenes of creating a Facebook Ad that generated ₱700K In Sales from only ₱16,690.45 in Ad Spend!
You will also learn about the different strategies, the set-up, campaign, targeting, budget, and more!
Total Value Inside Digital Start-Up Toolkit is

₱200,000
BUT...You Can Get Everything For

Only ₱19,997 Today!
If you have ₱19,997 in your bank account right now, how long will that take to reach ₱100,000 on its own?
Banks can only give you up to 0.15% per year of interest.
That means in 1 year, your money would only grow by ₱30!
In 100 years, that money will grow by ₱3,000!
₱3,000 is a very small amount of money to wait for 100 years.
Even if you put that money in a mutual fund or in MP2 PAG-IBIG Program with a 6% yearly interest, it will only grow by ₱1,199.82 in 1 year.
Even with compounding interest, in 10 years it would grow by ₱15,814.58!
If you plan on buying a house or a new car in the next 5 years, saving money alone will not get you there.
If you want to grow your money fast, saving it in a bank or investing it on Mutual Funds or MP2 Pag-IBIG will NOT get you there.
You Just Need 1 Profit-Generating Website That Captures Leads & Sells Products Automatically
To Reach Financial Freedom
Choice #1: Continue doing what you've always done before where you'll probably get the same results... And keep going to bed at night knowing you let this opportunity to create your own profitable digital business pass by.
Or...
Choice #2: You can click on that "Add to Cart" button now, check out and immediately set yourself on the correct path to financial freedom.
Has Anyone Else Earned From This Beginner-Friendly System?
Here's What Our Members Are Saying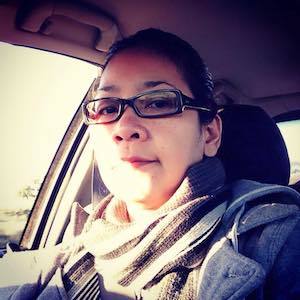 nkatanggap po ako ng $250 dahil yan sa course ni Doc Lloyd
"Naturo sa akin ni Doc Lloyd ung systematic na pagfe-Facebook advertising...Alam nyo po, first time kong nakakuha ng client na foreigner, Australian, napakasaya! 2 hours ko lang ginawa, nkatanggap po ako ng $250 dahil yan sa course ni Doc Lloyd.
Jingo Thompson
OFW - Australia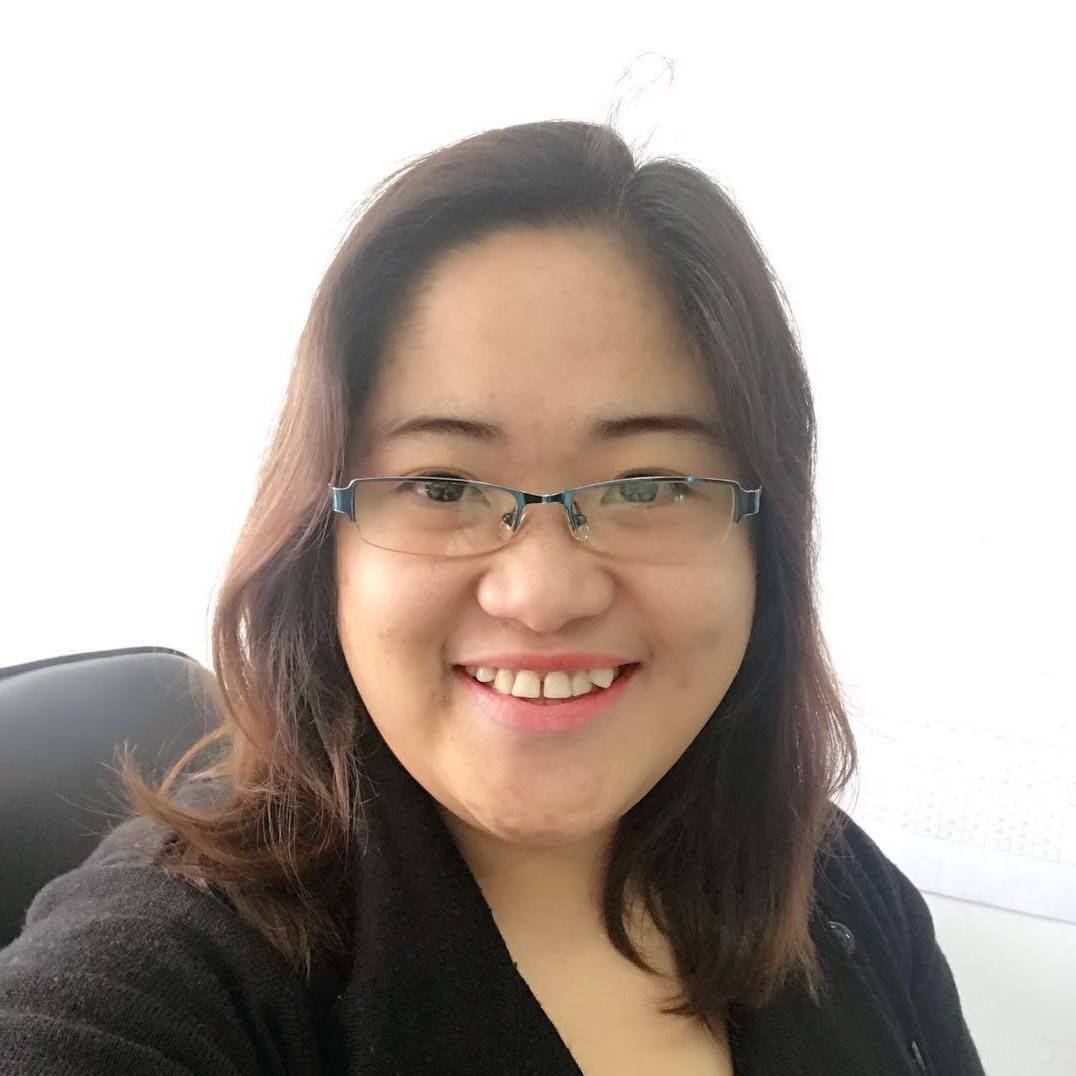 Sobrang delivered Doc
I see and feel your dedication in helping us succeed also like you, in bringing us from our messy, uncomfortable, painful islands towards our dream islands.
Sobrang delivered Doc. kulang na lang ikaw pa ang kakain ng niluto mo nang pagkain para sa amin. Hindi matutumbasan ng financial value ang mga changes sa aking journey as a transitioning teacher-OFW to becoming a Full-time online entrepreneur.
May, nagmessage nga sa akin, i-mentor ko raw sa gaya ng ginagawa ko, writing ebooks, creating courses and selling them online, while investing in stocks, and the first thing that comes to my mind is "ahh si Doc ang mas makakatulong sa 'yo'.
For me, one stop shop na kasi ang DSUT/SMM for digital entrepreneurs. I will be proud to recommend you Doc and DSUT.
Violeta Depalog
Teacher / Investor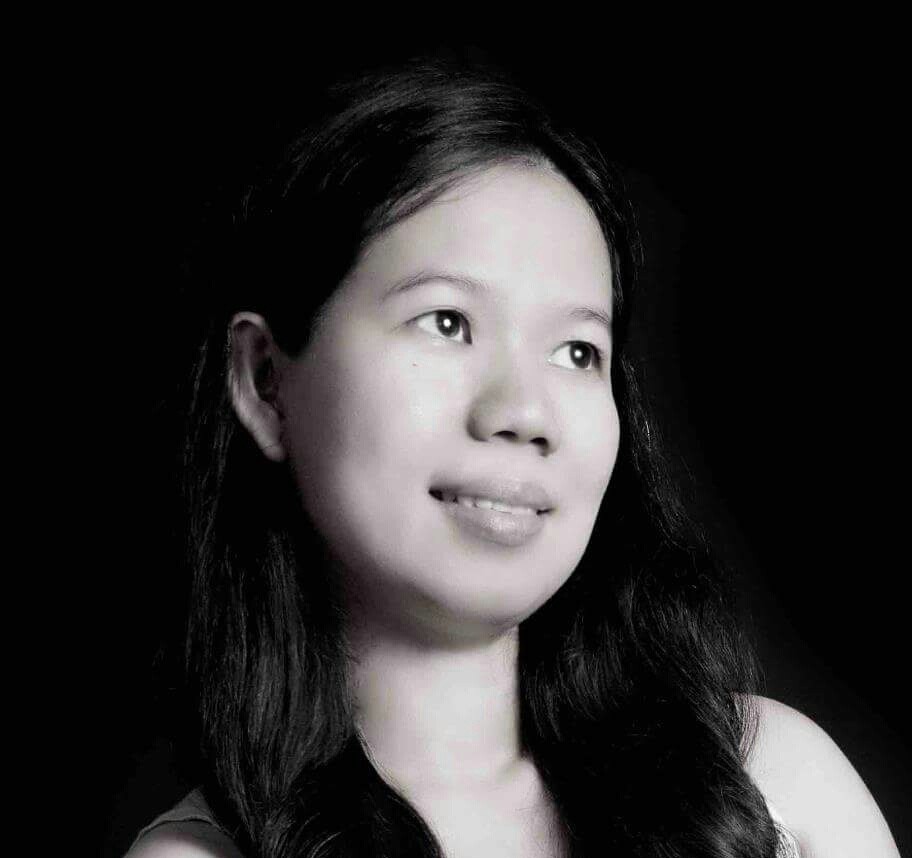 I never regretted my decision
I am one of those who availed DSUT. I never regretted my decision for the reason that Doc Lloyd is the best coach. He sees what is good and bad for your niche, website, ebook and likes.
I am recommending this to everyone who has inclination on online marketing. Bec of him, I am getting good feedbacks on my niche as well, from my website to my ebook. I haven't launched my website yet but doc Lloyd helped me alot.
I already have 3 people in my list who wants to hire me as their coach.
Imagine that? A newbie like me, likewise sees a better outlook of my target market. Combine the eagerness to help people with your passion on your niche - you will end up being like Coach Lloyd. Winner!!! "
Cynthia Fuller
Mother, Author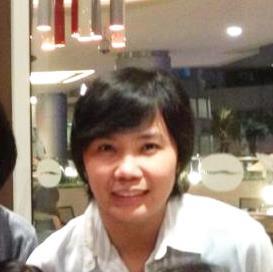 Bat ngayon nyo lng ako napabili ng dsut!!!
"Doc Lloydddd, grabe!!! Ang organized ng dsut. Step by step. Nalalaman ko anong kulang at mali sa mga ginawa ko. Bat ngayon nyo lng ako napabili ng dsut!!!
Dapat dati pa! Ang dami ko ng nasayang na effort at pera huhu. Browses the videos and the kit is giving me a TOTAL SENSE OF DIRECTION kahit ndi ko pa napanood lahat. Thank u! U are an
"
Lorna Yan
AlterraTraining.com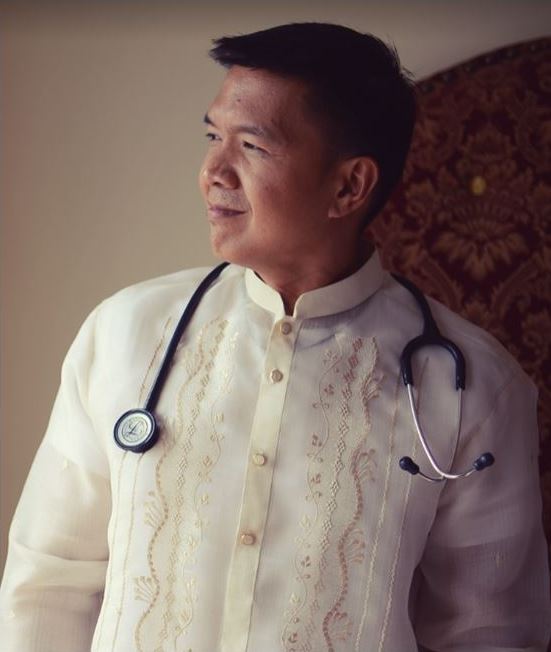 The first sale will always be the sweetest!
The first sale will always be the sweetest! Maraming salamat to all especially to Doc Lloyd who held my hand when I was lost in this venture. Malayo pa ito pero I have learned more in less than 2 months sa DSUT compared sa more than 1 year of looking for answers.
Alexander Saroca, MD
Physician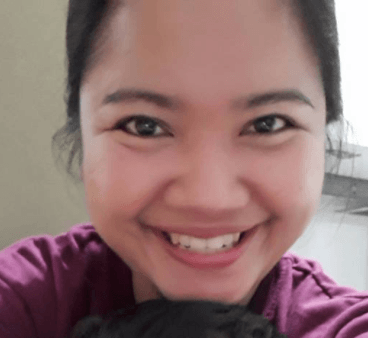 mas mura pa sa ****
Sana pala, dito muna ako nag-enroll, ahaha, mas mura pa sa ****, ahaha
Tetchie Fellera-Baldoza
Entrepreneur Mom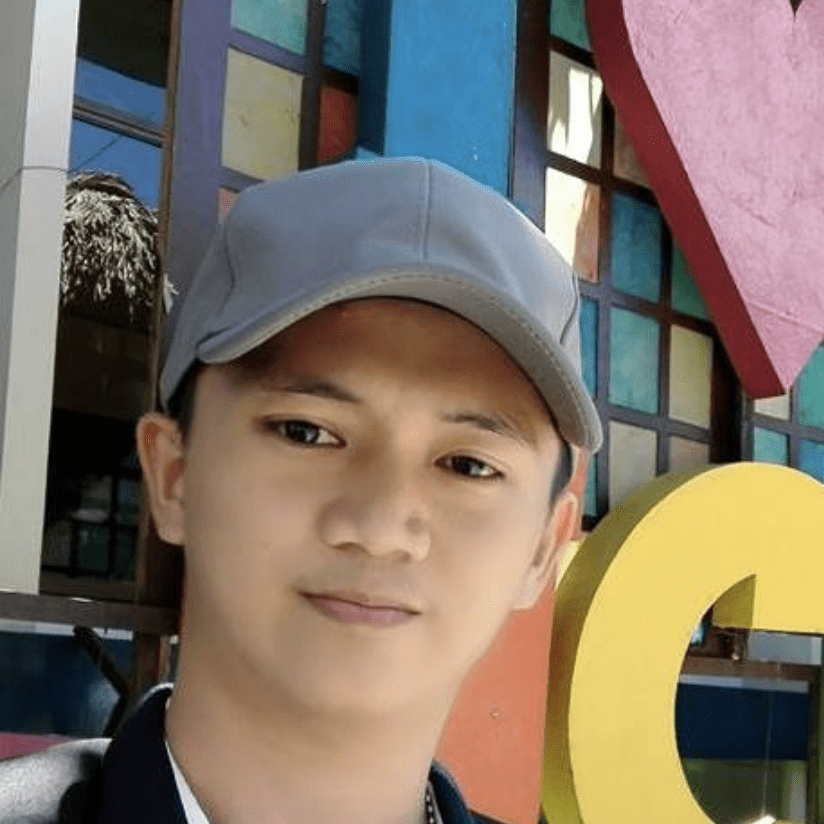 for me it's a complete package for a newbie like me
I've found Negosyo University of Jon Orana then Digital Business Jumpstart of Derek Ghel, but I can't afford to enroll in their courses, I found Christian Infopreneurs Academy of Marife Rosas and Digital Start-Up Toolkit of Doc Lloyd Labso.

I joined their FB group and ask the difference of 3 courses Negosyo University, Christian Infopreneurs Academy, and Digital Start-Up Toolkit, and through their answers in FB group I finally decided to enroll in Digital Start-Up Toolkit because for me it's a complete package for a newbie like me to start my own digital business.
CJ Morales
Allegro Microsystems Phils. Inc

You have no idea how thankful I am to you for the FB Ads that you made recently.
Doc have a very good morning! You have no idea how thankful I am to you for the FB Ads that you made recently. I learn a lot from it. I am now starting to grasp how to do affiliate marketing the right way. I even screen shots everything from the ads to the 2-way landing page that lead to your final message that also lead to the sales page of *********. All I can say is you are a "Rockstar" in affiliate marketing. Thank you for simply being my mentor. I am so proud of you...
Bernard M. Cadeliña
Freelance Architect
This Is How You Get
The Digital Start-Up Toolkit
Simply Follow The Steps Below:
Click The Add To Cart Button Below
Choose Your Mode Of Payment (Online or Offline)
Fill Out The Form With Your Details (Make Sure Your Email Address is correct)
Click Next and Proceed With Your Payment
For Online Payments (PayPal or Credit Card), you will be redirected to PayPal's secure checkout process.
For Offline Payments, instructions will be given after submitting the form and you can proceed to send your payments via: GCash, Coins.ph, BPI Deposit, LBC, MLhuillier, Cebuana LHuillier, Western Union, Palawan Express
Get All

₱200,000 Worth For

Only

₱19,997 Today!
30-Day Money Back Guarantee
Show us you've done all the training modules in 30 days and if this doesn't work for you, then we'll refund your money.
Read Our Refund Policy Prior to Purchase.
Email Our Support To Process Your Refund.
** Valid Only For Payments Done Via PayPal , Credit Card , Coins.ph, GCash & BPI Online Transfer
Frequently Asked Questions (FAQ's)
What Is The Difference Between The Digital Business Playbook (DBP) and The Digital Start-Up Toolkit (DSUT)?
What Is The Difference Between The DSUT Gold and Silver?
Do I Need To Have A Digital Product Of My Own?
Do I Need To Be Good In Computers?
Is There A Guarantee I'll Earn?
Are There Any Other Things I need To Pay For That Are Not Shouldered By The DSUT Program?
What if I don't have any budget for Facebook Ads?
Do I have To Pay For Expensive Freelancers To Write My eBook, Create My Product or Design My Website For Me?
Is This Compatible With PC or Mac?
Do You Have Any Training or Support
Do You Offer Other Modes Of Payment?
Do You Offer A Money-Back Guarantee?