Attention Filipino Entrepreneurs!
Discover The ONLY Program Filipino Entrepreneurs Will Ever Need To Build Profit-Generating Websites That Attract Paying Customers WITHOUT Being Techie And WITHOUT Paying Freelancers And Website Developers
Do You Want To Get Rid Of Expensive Hosting Fees, Incomplete Website Set-Up & Unreliable Aftersales Customer Support?
PLUS An Underground, But Legal "Facebook Hack" For Attracting Your IDEAL Customers INSTANTLY And Beat Your Competitors (Hint: It's not a boost post!)
From The Desk Of: Lloyd Labso, MD also known as "The #1 Filipino Website Doctor"
Dear Fellow Filipino Entrepreneur!
Have you been looking to create a WEBSITE that:
Are you tired of looking through dozens of different hosting companies?
They seem to offer the same endless features like Memory, RAM, Security and all those words you don't really care about, right?
Have you wasted a lot of time trying to install Wordpress, Themes, and Plugins?
As entrepreneurs, what we all want is SALES!
We've seen others make money on websites and YOU KNOW you can Make More Than They Could!
You have a BETTER product than them.
You can provide a BETTER service than them.
The only thing that's limiting you is the TECHNICAL STUFF, Right?
Because we don't care about all those techie things.
You know what I'm talking about.
You create a website after several months and no one visits, no one buys.
You don't know how to make the website attractive.
You don't know how to make people COME Back to your website.
You don't know how to make people STAY and read your content.
You don't know how to effortlessly convince visitors to BUY your product.
It's Frustrates You!
You just want to create a website that actually puts MONEY in your pocket!
Just like you, I'm an online entrepreneur for the past 4 years.
I've had my share of struggles in building an online business.
I'm NOT a techie person.
As you may have noticed, I'm a doctor by profession.
Websites were NEW to me too, just like you, when I was starting out!
I thought I needed to be a NERD With Eyeglasses to be able to create websites.
I simply wanted to EARN Money by selling digital products like eBooks.
I've seen people who easily earn 6 to 7 figures by selling digital products.
So I started my venture online.
I started a website on Free Sites like: Weebly, Blogger, Blogspot etc.
I searched for domain name providers, hosting companies, and all those things.
I simply got CONFUSED & OVERWHELMED!
When I bought my first domain name and hosting, I didn't know I had to install all these other things like Wordpress, Themes, Plugins that I don't understand.
It was frustrating for a Non-Techie like me.
Ganito ka rin ba?
I did my best to try and understand all of them.
A few months later...
I had a website and I'm ready to launch.
I had all the pages, my blog written out and I was expecting to get sales.
Then, the most horrible silence came.
No sales. No Visitors. Nothing!
​

Akala ko basta may website na, automatic na dadating ang mga tao.
Akala ko automatic na magkakaroon ng mga bibili ng products na binebenta ko.
I was DEAD Wrong!
After spending ₱20,000 on the website and 2 months of setting it up, NO SALES.
I know there was something with my hosting.
I tried Hostgator, Bluehost, Siteground, Hostinger and many other ones I can't remember.
I found out that all these Cheap Hosting Companies were blocking website visitors coming from the Philippines!
Cheap Hosting Companies Will Limit Your Website's Ability To Make More Sales!
I know you want to save money.
You're just starting out in your business.
You've already spent money on courses that don't provide the tools you need.
You've already spent money on Freelancers that don't do the job right.
You've already spent money on creating your product.
I get it...
You want to save what savings you have left.
But I'm telling you right now, your website is an investment and not an expense.
This is the backbone of your business.
Without it, you're sales will suffer.
Your income will suffer.
Sooner or later you will have to shutdown your operations.
Because you failed to see a website as an investment rather than an expense.
You don't want your investment to be handled by cheap companies like Hostgator, GoDaddy, Bluehost, Wix, Weebly, and Blogger.
These companies have a Blacklist.
A Blacklist is a list of potential threats to the host so it blocks all access to it.
Guess what?
Almost all Internet Service Providers (ISP's) like Smart, Globe, PLDT are assigning IP Addresses that are blacklisted by these hosting companies.
So, many of your website visitors will be blocked before they even get the chance to see how great your product or service is.
Many of your customers wouldn't not be able to purchase your products.
No Customers, No Profit, No Business.
But, if you want to get hosting that doesn't blacklist your customers, you'll need to pay a larger amount to have those features.
High-End Hosting Companies Are Just Too Expensive For Small Business Owners
Many of these high-end hosting companies will upsell you on the basic features that you should already be getting.
You should get an "SSL Certificate" to secure your website transactions.
This is a MUST-Have if you want customers to trust you and buy from your website.
You should be protected from online attacks that could potentially destroy your website and all its contents.
Your website should be able to handle massive amounts of visitors all at once to accommodate all their orders.
Your website should be able to accept secure payments from Credit Cards and offline payments (LBC, Palawan Express, MLHuillier, Cebuana LHuillier, Bank Payments).
All of these benefits are NOT included in High-End Hosting Companies.
They are EXPENSIVE Add-Ons!
Imagine your website with 1,000 visitors who couldn't purchase your product because of a technical issue that does not accept payments.
That's a potential 6-Figure LOSS to your business because of ONE technical issue!
Everything That The Gurus Will Teach You About Website Creation Is A Big Lie!
They will tell you to hire Web Developers and Freelance Web Designers.
When you search in Upwork, you can see how expensive they charge!
You can hire them by the hour.
And every time you need to change something in your website, you pay them again.
It's a NON-Stop payment process for you.
It can really drain your Capital as a business owner.
Here's another problem with these expensive Web Developers.
Most Website Freelancers Are NOT Marketers and Are NOT Business Owners!
Sure, they can create your website for you.
Sure, they can install all the plugins for your website for you.
BUT, you still have to shoulder the costs yourself on TOP of their Fees!
AND they're NOT Marketers!
They DON'T know how to make a website that is designed to convert visitors into customers that will generate SALES.
You can try hiring them one by one and figure out which of them can actually do the job for you.
But that would take you months and possibly all of your Start-Up Capital just to find the right Freelancer who knows what his doing.
You Don't Want Complaints & Refunds Because Of One Technical Glitch
You've probably experienced this before.
You bought a product online from people who earned your trust.
They promised to give you the product inside their member's area.
You tried to log in and it says "Login Details Invalid".
You tried contacting their customer support.
As expected, you can't reach them.
They're in a different timezone as you.
It will take them 24 hours or the whole weekend to respond.
There's nothing you can do it about.
The following Monday, you tried contacting them again.
Still nothing. Not even a single reply.
The next logical thing to do now is REFUND, right?
But NOOOO! You can't because their customer support can't be reached.
How Infuriating!
You send out complaints and tried reaching the FB Page.
Several days later they reply and said there was a technical glitch.
Their technical support (probably some Freelancer) had to take the time off so he couldn't be reached.
If you're the one selling the products, YOU don't EVER want this to happen to you!
It's no one's fault, but you'll sleep better knowing you can avoid these stressful situations.
You don't ever want to have an UNRELIABLE Tech Freelancer who couldn't be reached when you need him the most.
You need great technical support who will troubleshoot the problem for you before any real damage has been done.
Creating Simple & Yet Professional-Looking Websites Is The New Money-Making ATM!
If you have a professional-looking website:
If you have a professional-looking website, your customers will immediately see it as TRUSTWORTHY and it would destroy their fears of entering their Credit Card information.
Now, you'll be able to accept payments easily from anywhere in the WORLD in any currency that you want: Philippine Pesos or US Dollars!
It's hassle-free for your customers to send you payments because they KNOW it's a SECURE Website.
Here's a proof of internet payments I received because of a secure and professional-looking website that builds trust and value.
How To Attract Your IDEAL Customers On Facebook Using An Underground, But Legal "Facebook Hack"
Have you heard people (amateur-marketers) saying "Mag-Boost Post Ka"?
That's the most common mistake many Newbie FB Marketers make.
They think the "Boost Post" button is the ONLY thing FB can do for you.
If you do that, you'll LOSE MONEY!!!
If you do that, all you're going to get are likes, sometimes shares, sometimes comments.
You will RARELY get people to:
Here's the "Facebook Hack" you can immediately apply on your website.
Step #1: Install what is called a "Facebook Tracking Pixel".
​

Now, this is NOT going to work if you have just a Facebook Page.
You NEED a fully functioning website.
That's why a Website is so crucial in any ONLINE Business.
A Tracking pixel records everyone visiting the pages of your website.
This helps you monitor which pages have the most activity.
You can now determine which content people WANT the most.
You can use that same content over and over to get more people to your website.
Step #2: Track all your website visitors especially those who reach your product checkout page.
These are visitors who are most likely to purchase your product.
They were able to reach your checkout page and ready to buy.
This is how you can SEPARATE yourself from Newbie FB Marketers who wastes thousands of pesos on Facebook then say "It doesn't work".
Because they don't know HOW.
But now YOU DO!
Step #3: Create A Custom Audience Of People Who Visited Your Checkout Page
This tells FB what kinds of people who are most likely to buy from you.
Now, of course, it's better if you have an existing customer list.
A list of people who have actually bought from you already.
If you have contact details of your existing customers, upload them on Facebook's Audiences.
Step #4: Create a Lookalike Audience of all your existing customer list and people who reached your checkout page.
A Lookalike Audience is a Facebook's way getting you a list of all possible FB users who are SIMILAR to your IDEAL Customers.
Facebook will generate around 600,000-700,000 IDEAL customers for you to reach.
Step #5: Create a Conversion Ad to display to these 600,000-700,000 IDEAL customers.
Do NOT, I repeat, DO NOT Boost a Post.
It has to be a Conversion Ad.
This tells Facebook you want to get more people who are most likely to BUY and NOT people who just likes and comments.
Facebook Alone Has Made It Possible For Entrepreneurs To Use The Power Of Advertising With A Very Small Budget
According to PhilNews.com, ABS-CBN's ads cost "₱299,000.00 for a 30-second ad during non-primetime shows and ₱500,000.00 for primetime shows."
If you are a small business, that's a very huge expense just for a 30-second ad.
You can have more exposure on Facebook if you create a 1 minute to 5 minute video that will reach a higher targeted group of people.
The BEST part, you only pay when someone views your ad!
The All-In-One Hybrid Program Created By A Filipino Entrepreneur For Filipino Entrepreneurs
The Digital Start-Up Toolkit (DSUT) is the ONLY All-In-One Hybrid Program in the Philippines meaning it has both Tools and Step By Step Video Training with 5-Star Aftersales Customer Support.
This is a MUST-HAVE Tools & Training Program made by a Filipino Entrepreneur especially for Filipino Entrepreneurs that will help them start from ZERO to a Fully Functioning Profitable Website.
Before we proceed, let me be clear:
What you'll discover in DSUT is how to position your business in the internet so that you can DOMINATE your industry and beat your competitors.
This is what DSUT will help you accomplish:
If you want to easily launch your eBook or Course on your website, then DSUT is a MUST-Have For You!
I'll even give you a bonus guide (See Below) on how to market it on Facebook!
Here's what you'll get inside Digital Start-Up Toolkit:
| | | | | |
| --- | --- | --- | --- | --- |
| | | | | |
| | | | | |
| | FREE For All Domain Names | Add-On For Each Domain Name | Add-On For Each Domain Name | Add-On For Each Domain Name |
| Need To Hire Freelancers or Web Developers? | | | | |
| | | | | |
| | | | | |
| | | | | |
| | | | | |
| Automate Delivery of Digital Products To Customers | | | | |
| Accepts Credit Card Payments | | | | |
| Process Offline Payments & Bank Deposits | | | | |
| Connects To Your Autoresponder Service | | | | |
| Less Than 24 Hour Website Installation | | | | |
| High-Converting Website Templates | | | | |
| Unlimited Optin Pages, Sales Pages, etc. | | | | |
| Run An Affiliate Program For Your Products | | | | |
| | | | | |
| Set Affiliate Commission Rates | | | | |
| Send Autoresponder Emails To Customers | | | | |
| Customizable Checkout Forms | | | | |
| | | | | |
Here's A Sneak Preview Of What's Inside:
Easily Create Opt-in Pages That Catch People's Attention
Beginner-Friendly Drag and Drop Webpage Builder
Set Up Payment Plans If You Want To Sell Your Own Products
Set-Up Your Own Affiliate Program And Give Out Commissions
Having All The Right Tools Is Only Half The Battle, You Need What Is Called...
Now I've given you all the right tools that you can access anytime.
This the reason why DSUT is way above it's international competitors.
I don't even talk about the local competitors.
You can use these tools without having to worry about a missing piece.
You have everything in your arsenal to beat your competitors.
Now, you will want to DOMINATE your market.
How do you do that?
Tools, unfortunately, is not enough.
They are a big part of why you'll be able to beat your competitors.
But, you'll need another thing called: Effective Marketing Strategies.
​

You need to know how to effectively use these tools in order to market to your target market or IDEAL Customers.
What do I mean?
When they see, watch or read your offer, they are persuaded to take a specific type of action.
In your case, you either want them to click on a Facebook Ad, subscribe to your email list, open your emails ...
And ultimately, BUY your product.
And repetitively keep BUYING products from you.
One Effective Marketing Strategy that you should be using to DOMINATE your industry is to use Subconscious Marketing Messages.
​

Now this is an extremely powerful marketing strategy and you should NEVER ever use this for evil (Like selling poor quality products or recruiting people into a closed-loop affiliate or network marketing system.)
The subconscious mind is such a powerful controller of a person's behavior.
It can make a person do weird things like Cheat, Lie, Steal, Kill even if these are things they've NEVER done before.

That's why I said, this is very dangerous and you have to promise me you won't use it to do evil things.
Now you can use it to make people do GOOD things.
You can inspire them to take action, improve their lives, and even do impossible things they never thought they could.
This when you start to genuinely help people.
Get These Time-Limited Bonuses!
Bonus #1: Quick eBook Creation Guide With 3D Image
You will have access to Over-The-Shoulder type of videos where you get to see:
It doesn't matter if you're a writer or not, you can get content easily for your eBook.
But if you're a writer, that's even better!
You can use your eBook to get leads or sell them as a product to earn money.
Bonus #2: Step By Step Creation Of High-Converting Optin-Pages With Done-For-You Templates & Copy-Paste Headlines
Most expensive websites created by Freelance web developers are not focused on acquiring leads or prospects.
The most common cause of wasted visitors entering a website is not being able to capture them for follow-up, relationship building and promotions.
That's why optin pages come so important in Internet Marketing.
Not just your ordinary optin pages that you can get for FREE on Mailchimp, Getresponse or other autoresponders.
Those are ugly looking and unprofessional.
"Nakakatakot mag-iwan ng email address" is what your visitors will say if you use those kinds of optin page creators.
There's a more professional way that is actually easier.
Use Done-For-You templates and headlines.
Just choose the template you want to use and you're done!
You can choose a template that fits your niche, whether you're into: Affiliate Marketing, eBook Selling on Finance, Stock Market, Weight Loss, or Coaching.
You name it, there's a template for that.
You can see how this can easily SAVE you TIME right?
Bonus #3: No-Product No-Problem Affiliate Marketing Guide
What if you don't have a product to sell yet?
I've got you covered.
I'll show you how you can sell products you don't own called "Affiliate" products.
These are ready-made products that you can market and earn commissions.
I'll show you where you can easily find 20%, 50%, 75% and even as high as 100% commission rates!
I'll show how to get started from zero knowledge to getting 6-figures in Affiliate Commissions.
What would an extra $50 -$150+ per day do for you?
Is that enough for you to quit your stressful job?
Pay the bills?
Buy a new gadget? House? Car?
You can get a Brand New House for as low as ₱5,000 a month.
You can get a Brand New Car for as low as ₱10,000 a month.
That's only a Maximum of 5 days worth of commissions for beginners.
If you do this correctly, you can buy a car everyday if you want.
But I know you'll be smart, you'll invest the money in something else like Mutual Funds, Stocks, Life Insurance etc.
Please don't put it all your money in a savings account. (That's for another lesson)
So, if you're already doing Affiliate Marketing and you're not getting that amount in commissions, you're not doing it correctly.
Whoever is teaching is holding back information from you.
Here's proof that I actually know what I'm going to teach you.
I've done it! My students have done it.

If you follow my instructions, you will do it too!
Bonus #4: Effortless Emails That Sell While You Sleep
Now, you might be into email marketing.
Some people may say Email Marketing Is Dead.
Even though others would say Facebook is KING...
Well, I'm here to tell you that Email Marketing is the Queen.
The Queen is alive and well.
In fact, she runs the house!
Therefore, Email Marketing Is NOT DEAD!
​

Even if there are chatbots going around, it's not going to beat the personal touch of emails.
You don't want to interact with ROBOTS, do you?
(Chatbots have a different purpose.)
Isn't that why you're here?
The email you opened intrigued you.
The content drove you to click the link.
And here you are.
You're reading this because an email brought you here, right?
Well in this Bonus, I'll teach you how to set up your email autoresponder so that you can effortless sell even while you sleep.
You'll learn how to write emails that connect with people, build trust and goodwill, engage people to reply...
And most of all, persuades your prospects to BUY.
Bonus #5: The Most Persuasive "Fill-In The Blanks" Headlines Swipe File
Give Me 5 Minutes and I'll Teach You How To Write Persuasive Headlines.
Writing headlines is one of the hardest to do when you're just a beginner.
You can't sell anything if people aren't hooked by your Facebook Ad, emails or your website's headlines
As a bonus, you'll get my Top 20 "Fill-In-The-Blanks" Headlines Swipe File that contains the most commonly used headlines by Professional Copywriters.
These headlines can be also be used for:
This is the Insider Secrets of many great copywriters.
They don't write headlines from scratch.
They write them from an existing swipe file that they can access anytime.
And now you can write your own headlines in under 5 minutes!
Bonus #6: The Zero To 7-Figures Underground Facebook Marketing Strategies
What if there's a machine that you can put in a ₱100 bill and get ₱200 out?
How many ₱100 bills will you put in?
Probably as much as you can right?
Luckily for us, there's already a machine that can do that.
It's called the Facebook Advertising Platform.
​

I will teach you step by step how you can start from ZERO in Facebook Advertising and scale your business to 6-7 Figures.
Now, you may have heard others who have lost money on Facebook right?
Yes, that's because they don't KNOW what their doing. (They're Amateur FB Marketers.)
And you won't be called Amateur once you finish my Module on Facebook Ads.
In fact, people would want to hire you, pay you for your knowledge, even beg you to manage their FB Ads.
You'll come out in the top 10% of Marketers who can actually generate money on Facebook Ads.
Bonus #7: YouTube Experts Domination
Here you'll discover How To Dominate Your Market By Positioning Yourself in the Top of Youtube Search Results
​

Where's the #1 place people go to watch videos?
I'm telling you it's not on Television, DVD's or the Movies anymore.
Times have changed. People watch on Youtube more than they watch on TV.
Can you imagine placing your video on Youtube and immediately, people can find you without you paying any Advertising Fee?
Believe me, if you do this properly, you will have people lined up to buy your products because of your video on Youtube.
Here's what you'll learn here:
Now this works best if you're one of the first people to create the video.
Once the secret is out and everyone starts applying this strategy, I can't guarantee anymore that you'll be able to be in the top 10 results of Youtube.
Bonus #8: The 1-Hour Sales Copy Template
Turning words into profits. That's what sales copies do.
If you are suffering from a few sales to almost zero and inconsistent revenue in your business...
If you you KNOW you need a better way to sell...
If you have a GREAT information product (an eBook or a Course), but you just can't seem to sell it...
If you lack skills in writing your own sales page, but you do not have the money to hire a good copywriter...
Then this BONUS is perfect for you.
Here's why...
I will let you "Borrow My Brain" for a few days so you can easily write your sales copy for any of your products.
And you need to realize, there is a huge cost to not dealing with this early.
If you keep ignoring this problem, it's just going to get worse for your business (It might even put you out of business.)
Here's what most entrepreneurs do when they can't sell their products.
They try every new "Shiny Object" that comes along, new tools, new gimmicks, new ways to manipulate other people (which is bad by the way), new strategies, new price schemes and the list just goes on and on.
But for most entrepreneurs, those things just DON'T WORK!
And what happens if you just do nothing?
If you just keep doing what you've been doing?
Nothing!
​Your business goes down the drain and you go broke.
When people ask you what happened to your "Million Peso Business Idea"?
Or when they say "Akala ko ba yayaman ka diyan? iniinvite mo pa nga ako."
You would probably say something like "it's not for me" or "it's the bad economy" because you feel foolish or embarrassed.
​

Here's how I can solve this problem for you...
What if you can write a sales copy in 1 hour or less using a proven template.
Now this template is used by the Pros like Ray Edwards & Dan Kennedy.
I actually had the same problem as you when I started.
I couldn't write a good headline.

I couldn't write a good sales copy that persuades people to buy.
It would take me days to finish writing a simple email copy.
Now, I had discovered a very simple template that makes any beginner seem like a Pro Copywriter in a matter of hours.
​And that's why I'm giving you a chance to be able to write your own sales copy in 1 hour or less using the same template.
​

It has worked for others, and I'm sure it'll work for you!
Here's Proof That The Digital Start-Up Toolkit Is The #1 Choice For Successful Online Entrepreneurs!
"Dahil dito happy ako to inform you that I already earned ₱545,280.20 from my digital business WITH the guidance of Doc Lloyd. Siguro kung nagtipid ako, kakaDIY ko, naubos na oras ko, inugat na ako eh hindi pa ako kumikita ng ganyan. Or worse baka nag give up na lang ako."
Stock Market Investor & Founder of TheFullerMind.com
"I'm super thankful kay Doc Lloyd kasi Doc Lloyd helped me doon sa Facebook Ads ko and right now tuloy tuloy lang siya na nagbibigay sa akin ng leads. Sa last check ko kasi it's generating like 1,000 leads per month and it allowed me to have 6-figure launches."

Millionaire College Dropout and Founder of Christian Infopreneurs Academy
"He didn't just give me a web development platform, but also a series of training modules about Marketing, Web Development, Design and more importantly Facebook Targeting."
CNN Debate Winner and Founder of Storybuzzer.com
​"After meeting the Digital Start-Up Toolkit ni Doc Lloyd, marami na akong na-reach at nakaka-Connect na ako sa aking mga readers at nag-Resonate iyon sa aking sales, tumaas din ang aking sales."

OFW Teacher in China, Investor & Founder of iSavenvestify.com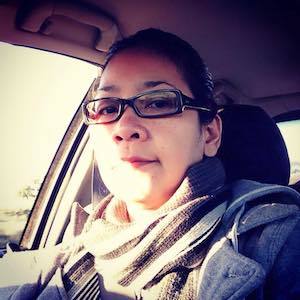 Jingo Thompson
OFW - Australia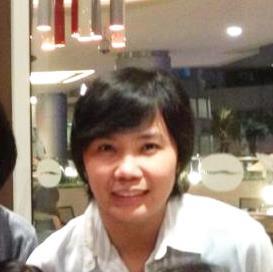 Lorna Yan
AlterraTraining.com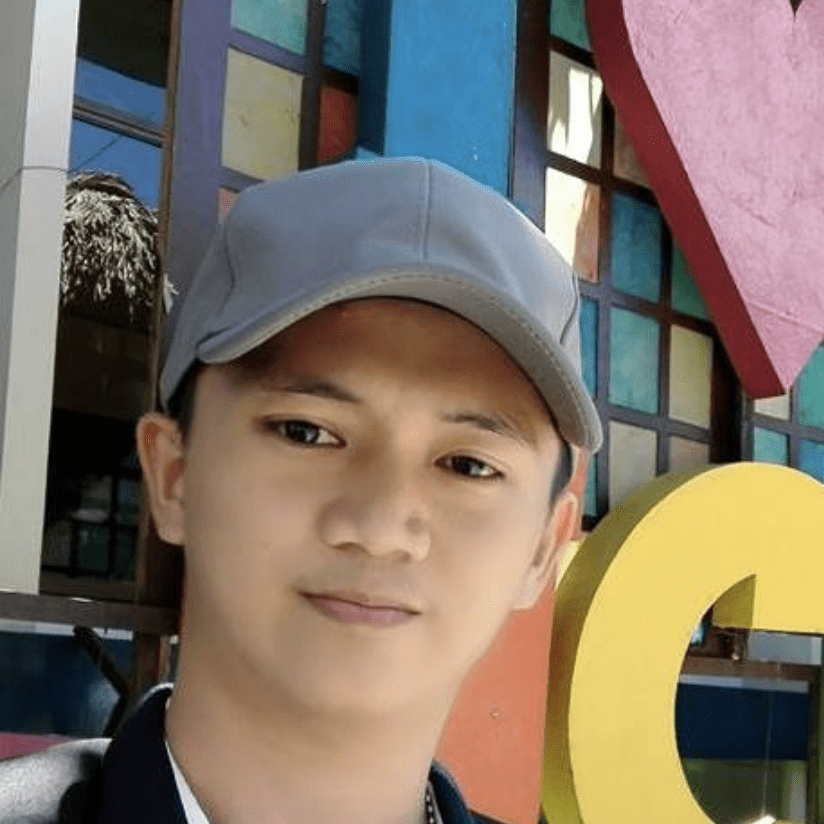 CJ Morales
Allegro Microsystems Phils. Inc

Bernard M. Cadeliña
Freelance Architect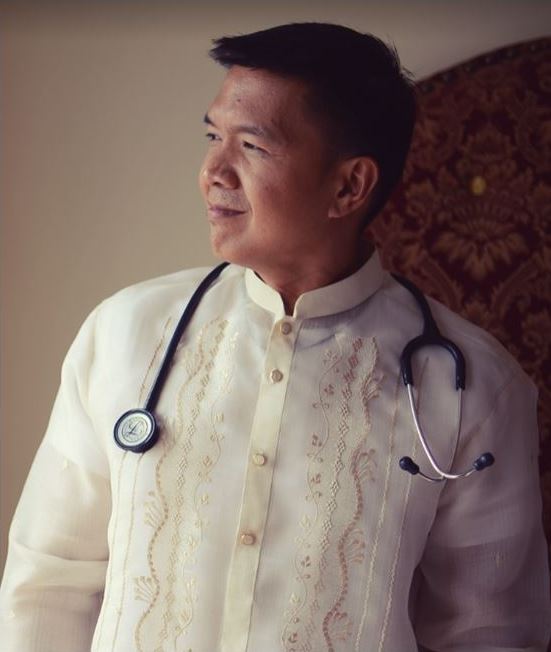 Alexander Saroca, MD
Physician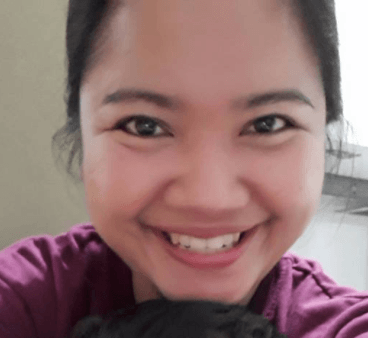 Tetchie Fellera-Baldoza
Entrepreneur Mom
Here's A Hard Fact: Your Business Should Have A Professional-Looking Website Or You Will Soon Run Out Of Business!
If you're selling eBooks or courses online, internet marketer, affiliate marker, Social Media Agency, ...You Have NO Other Choice!
Anyone of your competitors can easily beat you if you don't know what you're doing.
New competitors with better, higher quality products than can put you out of business if you don't KNOW what you're doing.
Kids nowadays, as early as 10 years old, can put up their own website and beat you.
Traditional stores like Toys 'R' Us have gone bankrupt because they failed to put their business on the internet.
I'm pretty sure you don't want your business to go bankrupt.
In the Online Business world, it's a fight for survival.
If you don't know how to beat your competitors, they will put you under the ground. Rest In Peace to your business my friend!
The real reason many people fail in generating income from their website is this...
Having a website from Hostgator, Bluehost, Wix, Weebly, Blogger is for babies!
Why do you think they're so CHEAP? Because they're CRAP!
They give you cheap services, cheap customer support, and cheap-looking websites.
Would you personally send your payments to a cheap-looking website?
Probably not!
You would think it's done by a pirate in South Africa trying to steal your Credit Card information. (This TRUE by the way!)
You will embarrass yourself if you use these companies because these they are not made to handle your growing Businesses.
They are NOT made to 10X your sales.
That's why if you don't KNOW how to create professional-looking profit-generating websites, you will get stuck in an endless cycle of struggles and frustrations.
Having a website is simply NOT OPTIONAL anymore in the business world.
The SECRET is out in the open.
Your competitors know this and that's why they're making more than you!
They don't chase their customers, nag their friends and family to buy, or spam their Facebook profile and pages.
They don't do the "Boost Post" amateur FB Strategy.
They don't have Cheap-Looking Websites.
They hire expensive Website Developers because they have deeper pockets than you.
But you can still BEAT them even if you're a Start-Up!
You can still outcompete them even if you're the small fish!
Believe me, I have been competing against big name international companies!
I'm still here! You're reading this aren't you?
In fact, my business grew to multiple 7-figures in the past 2 years even when I was starting out just like you!
Here's A Summary Of Everything That You'll Get!
1 Year Digital Start-Toolkit Website Creation Package: (₱24,997 Value)
​

(Domain Name, Hosting, SSL, Drag & Drop Website Builder, Membership Plugins, Digital Product Delivery System, Customer Email Autoresponder, Customer Management, Payment Processors, Affiliate System)
Bonus #1: Quick eBook Creation Guide With 3D Image (₱7,997 Value)
​

If you have an eBook or a course, I'll help you convert an image to 3D so that your customers can clearly see what they're getting.
If you don't have an eBook yet, I'll teach you how to create one as well.
​

Bonus #2: Step By Step Creation Of High-Converting Optin-Pages With Done-For-You Templates & Copy-Paste Headlines (₱12,997 Value)
​

Easily create opt-in pages (For Non-Techie) that captures your visitors name & email address so you can build a relationship & follow-up. If you can click a mouse, drag and drop, then you can do this!
​

Bonus #3: No-Product No-Problem Affiliate Marketing Guide (₱8,997 Value)
How to start even if you don't have your own product to sell (Perfect For Beginners Who Want To Start Making Some Income Online). In less than 30 days, (Less than that if you're a fast learner) you can start promoting digital products and start making some instant income.
​
Bonus #4: Effortless Emails That Sell While You Sleep (₱5,997 Value)
​

How to automate your sales process so you can sleep while your business runs completely on autopilot. This is what everyone wants right? We want the freedom to spend more time with our family while get notifications on our phones that a new payment has been received.
​

Bonus #5: The Most Persuasive "Fill-In The Blanks" Headlines Swipe File (₱4,997 Value)
​

If you have 5 minutes, then you can write effective headlines (For FB Ads, Emails, Blog Titles, Etc.)
You'll never have writer's block ever again when you grab my headline swipe file. You can use them whenever you want to write emails or headlines for your Facebook Ads or Website Optin Pages.
​

Bonus #6: The Zero To 7-Figures Underground Facebook Training (₱29,997 Value)
​
Discover how to start advertising on Facebook for as little as ₱100 per day and get ₱200+ back to go from Zero to 7-Figures. You will get behind-the-scenes look at some of my profitable campaigns. You will also get the Ultimate Secret to doing Facebook Ads effectively.
​

Bonus #7: Youtube Experts Domination (₱3,997 Value)
Discover the exact steps on how to dominate your market by positioning yourself in the Top of Youtube Search Results. Youtube is the second largest search engine. Position yourself there and you'll have instant authority in your niche.
​

Bonus #8: The 1-Hour Sales Copy Template (₱9,997 Value)
​

Just use my ready-made sales copy template so you can easily create your own sales copy in less than an hour using the same 7-Figure Proven Formula of the great copywriters such as Ray Edwards & Dan Kennedy
​

PLUS Aftersales Customer Support & Troubleshooting: (Priceless!)
...For Only ₱15,997!
Keep in mind...You're NOT just getting a regular information product, but you'll get all the TOOLS you need to successfully create your own profitable website that generates 6-figures a month so you can sleep & travel (or both at the same time) and still have the freedom to spend time with people that matter in your life.
I will give you Done-For-You templates, Swipe Files, Over-The-Shoulder Step By Step Videos, Case Studies. You will get your own Domain Name of your choice (Not some subdomain like others are doing) and a Wordpress Website that's already installed for you with all the TOOLS you need.
I have done all the trial and errors I possibly can to make your life easier!
Here Are Proof Of Payments From People Who Trust The Only All-In One Hybrid Program In the Philippines
You Have Three Options Right Now...
Option #1: Do nothing and stay where you are. (Most Common Reason People NEVER Get Anywhere)
You can do this if you want to see other business thrive and your competition to get all the IDEAL customers that you should be getting.
Option #2: Do it yourself... (Why Many People Quit & Fail The First Year Of Business)
They go around chasing their own tailes like a dog trying to find the next "Shiny Object" that will magically solve their problems.
After several months of trying, they find out they've dug themselves a big hole of debt and a pile of trashy products they've bought.
You can do this if you want the Trial and Error route and spend, who knows, how many days, weeks or months before you finally crack the code.
Option #3: Get your Digital Start-Up Toolkit and start getting your IDEAL Customers and Clients from your Profit-Generating Website so you can finally relax while technology does all the work for you.
If you know you can be the #1 Seller in your company or Industry...
If you know you can become the ONLY Logical choice when it comes to providing customers quality products...
If you know you can BEAT your competitors even when you're just a Start-Up...
Just make the smart decision and take the next logical step right now.
CLICK That Button below!
P.S. Many of my members know how much I overdeliver on my products. The bonuses you see above is just the tip of the iceberg. Whenever I release new bonuses, I give them to existing members ONLY.
P.P.S. If you have purchased already, make sure you send me an email about the bonuses you wanted to get so I can send them to you.
Frequently Asked Questions (FAQ's)
Do I Need To Be Good In Computers?
You just need to be know some basics about computers such as opening emails and browsing the web, registering for accounts, filling up forms, etc. No computer programming or coding skills needed.
Is There A Guarantee I'll Earn?
We do NOT and will NOT guarantee your earnings. All results are based on your own effort and actions. This is a business that requires some work to get started. It is also NOT an investment or MLM company.
Is It Compatible With PC or Mac?
Yes! Digital Start-Up Toolkit (DSUT) is compatible with PC or Mac. The training videos can be viewed on any device (iPhone, Android, Tablet). However, website creation should be used on a desktop or laptop computer.
Do You Have Any Training or Support
Yes, DSUT offers various training and support. Currently, we have 4 Modules that will help every beginning entrepreneur establish their business online. We are always updating our training modules to the current trends of the market.
Do You Offer A Money-Back Guarantee?
We currently do NOT offer any Money-Back Guarantee for the DSUT. All Credit Card / PayPal payments will be automatically charged every year a request for cancellation has been made. Cancellation can be done at anytime. Please read our Refund and Cancellation Policy.
Do You Offer Other Modes Of Payment?
Yes, we accept Credit Card and PayPal payments as well as offline payments via GCash, LBC, Palawan Express, Western Union, Cebuana Lhuillier, MLhuillier, MoneyGram, BPI Bank Deposits / Transfers. All online payments are processed via PayPal including Credit Card Payments.